Seven days into trip two and we are still finding it hard to believe we're really on the road again. This first week has been one of settling into our new home, compiling a never-ending list of things we've forgotten, catch-ups with old friends and some hardcore urban camping.
Leaving home was hard! As we drove out of our street, Laura's dad said (caught on camera by her sister), "I have never seen such disorganisation in my entire life". We think that pretty much sums up the shambles.
Physically, it took us 10 extra days than planned to get ourselves packed and out of there. Emotionally, Laura's family hijacked the send-off and injected way too many feelings into it. Thanks to them, instead of cruising joyously down the road, grinning with glee, Laura spent the first five minutes of the trip sobbing despairingly. Even Jono shed a sneaky tear.
Anyway, onwards and upwards. We'll forget about those losers soon enough 😉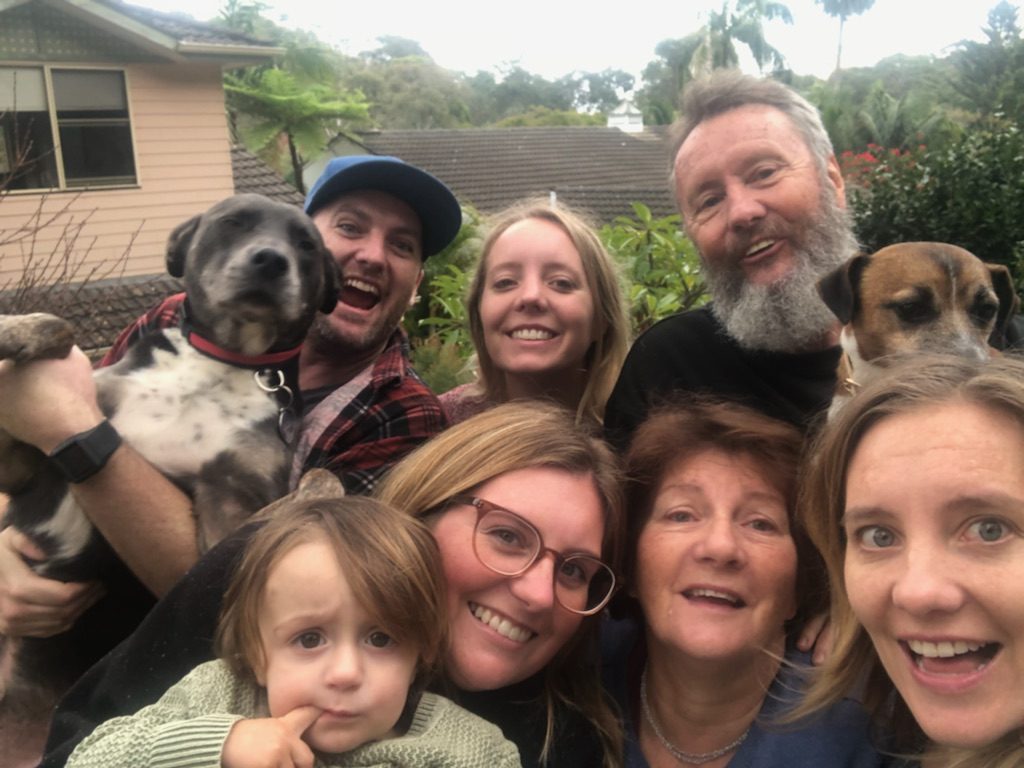 The funniest moment of day one was pulling up at a red light next to a large, reflective window and seeing our handsome rig in all his glory. Totally mesmerised, we both sat staring in silent admiration until the car behind beeped to let us know we were supposed to be moving. Troopy owners will understand.
Geelong
After overnighting at a rest stop, we set course for Geelong to see mates from our last trip, Hilary and Rylan, who took us camping in the Neddy-friendly Otway State Forest. What an awesome night it was: a camp fire, red wine, burgers for dinner and most excellent company.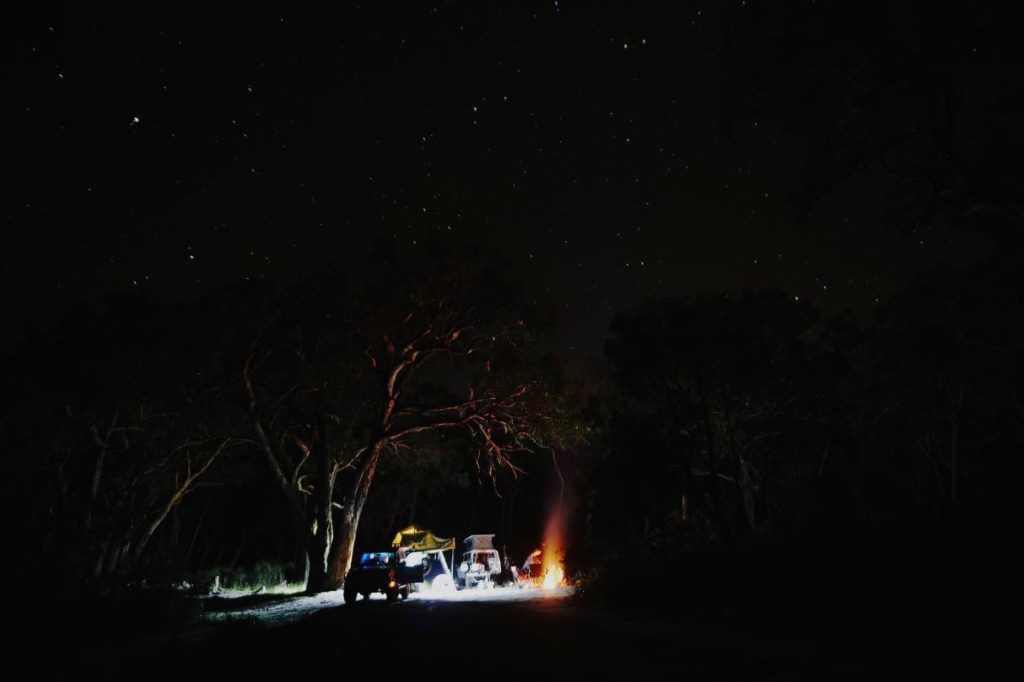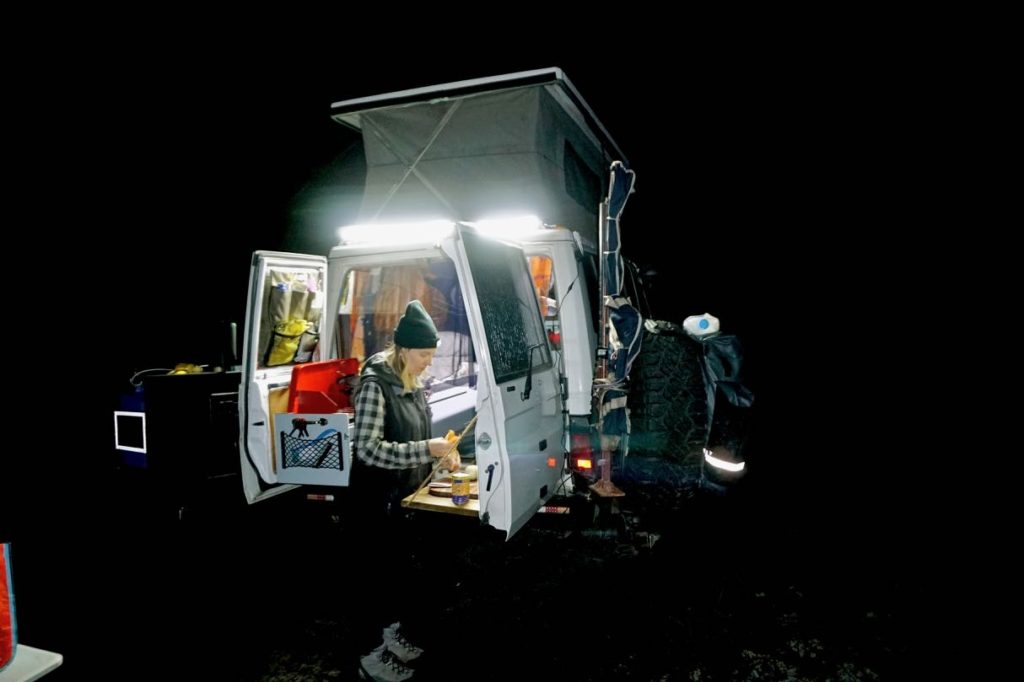 Next morning, we woke to full-speed turbo Neddy going nuts on the front seat. We let him out of the car only for him to bark non-stop at a log floating in the lake. How good is travelling with a dog?!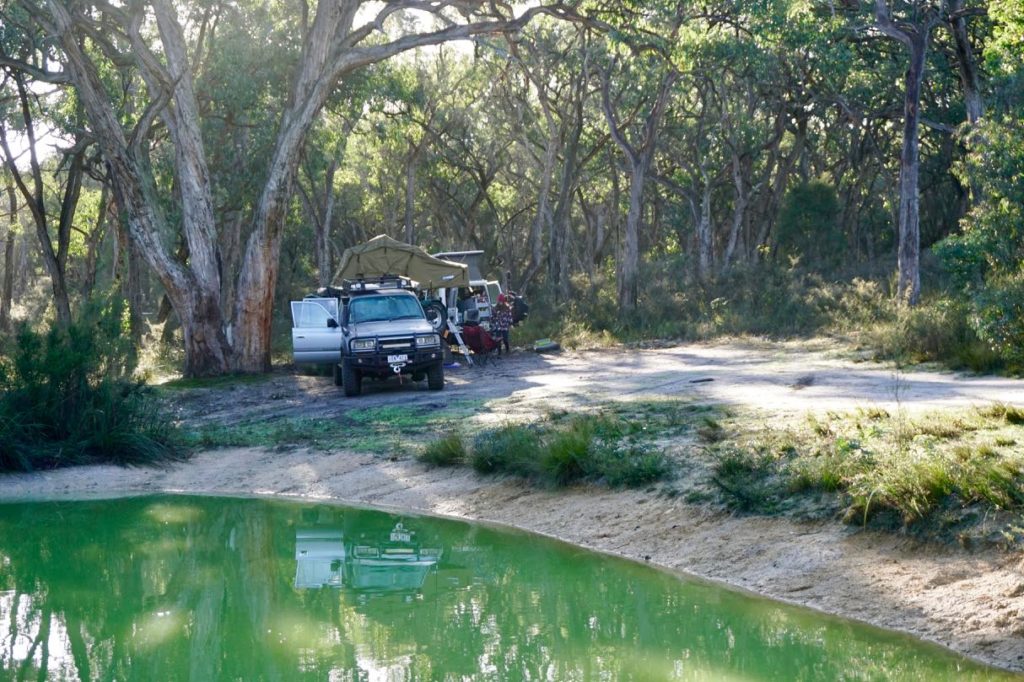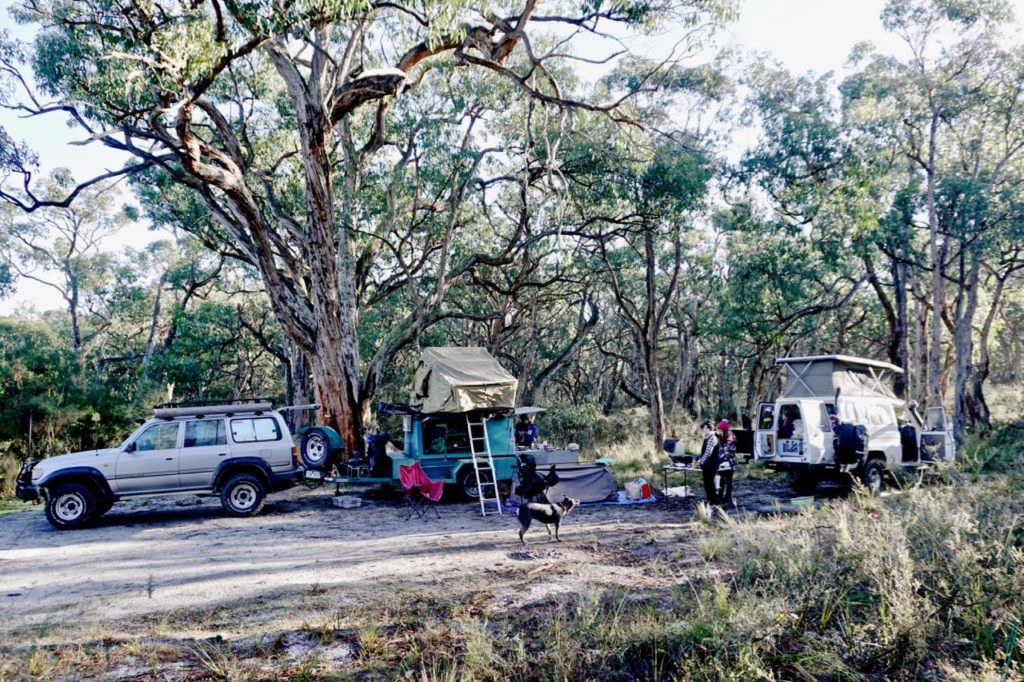 After an amazing Hilary-concocted brekky of tea-infused pancakes with roasted muesli, sautéed strawberries, bananas, maple syrup and frozen Greek yoghurt that tasted like ice-cream, we headed up the road to Bambra where the Rylarys took us foraging for saffron milk cap mushrooms. We made these into a delicious risotto that night and a mushroom soup the next. Thumbs up for free, locally harvested food.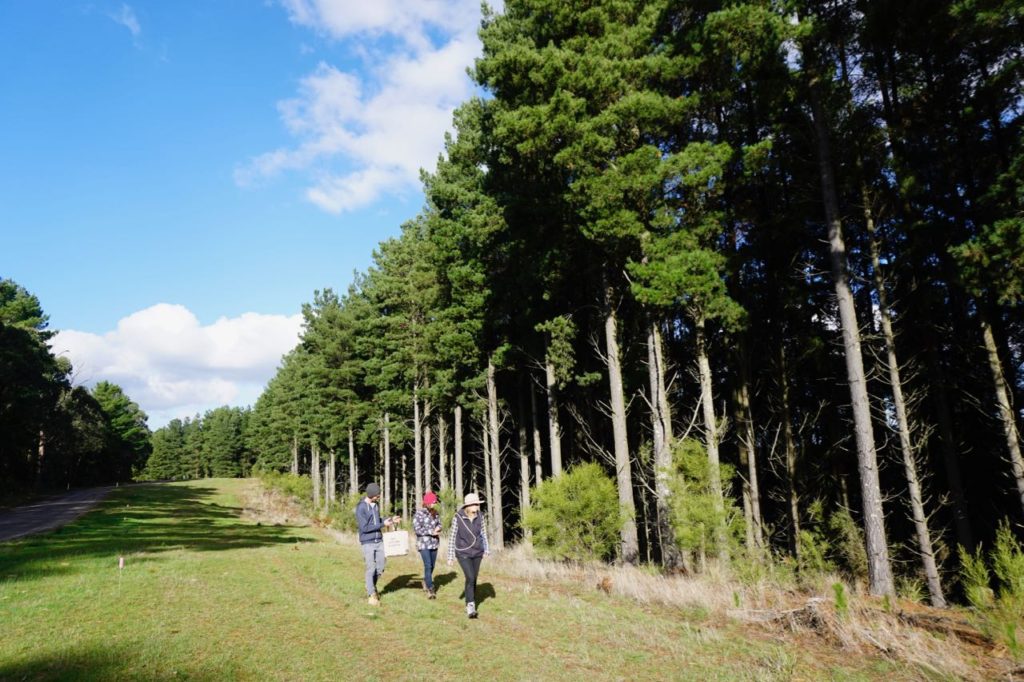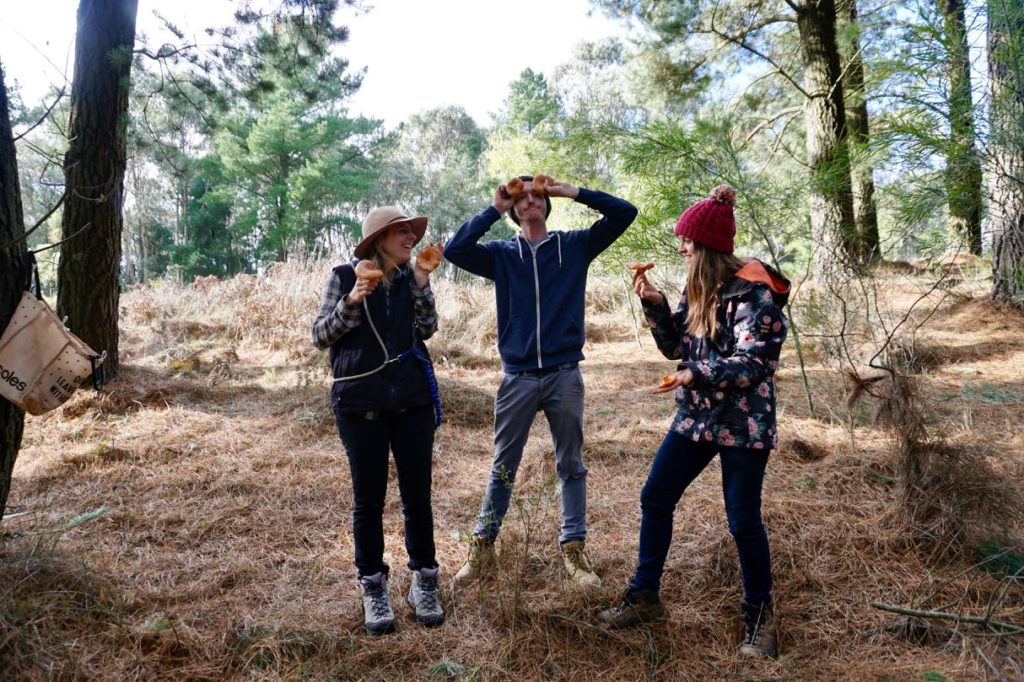 We'll skip over the part where naughty Ned got into a fight with a dog on Point Addis dog beach. Other than that, it was a perfect day, capped with craft beers at a cool Geelong café called Cockatoo.
A shout out must go to Hilary's mum and stepdad, Sue and Graeme, who opened their home to us, plying us with comforts including freshly baked goods and a hot shower.
Melbourne
From Geelong, we headed back up to Melbourne to visit Shell, Dan, the beautiful baby Arlow and a bonus Sandra. Here, we spent a couple of nights indulging in city delights including gourmet food, a second hot shower (we'll get spoiled if we're not careful!) and use of their washing machine.
Dan memorably scared the bejesus out of Jono on our first night by coming up behind him in the dark and saying aggressively, "I hope you're not planning on parking that car there overnight, mate". Thanks, Dan.
More bejesus scares were had on the second night, when, at about midnight, there was a knock on the car, and a booming voice said, "It's the coppers"(!).
Laura, snuggled up and asleep, had no idea what was happening. Jono, awake, had his faculties about him and opened the back door to a policeman who told him some concerned citizen (Dan?!) had reported our car as possibly stolen.
He'd run a check on our rego – thankfully, not stolen – and so Neddy got a midnight pat from a nice policeman and all was well. But, yeah, there's an example of why we prefer staying out of cities where possible.
While in Melbourne, we also picked up our mattress and did a few odd jobs to prep ourselves for the weeks and months ahead … We have no idea what's in store and we can't wait!