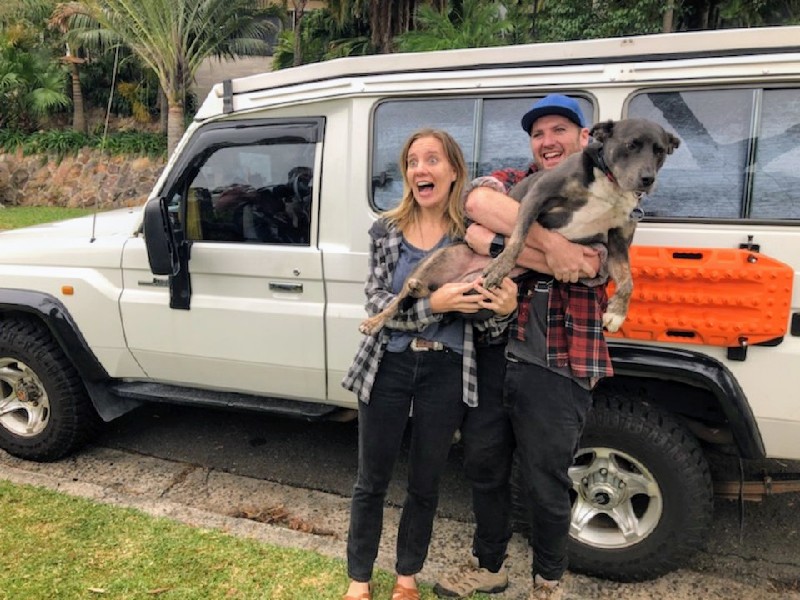 We are Jono, Laura and Neddy: two thirty-somethings and a dog on our second long-term adventure around Oz.
On our last 19-month trip, we luxed out in a beautiful 1960s caravan with an innerspring mattress and oven. This time, we're in a troopcarrier and reckon we'll love the sidestep to greater mobility even though it comes with fewer home comforts.
Before leaving for our first trip, we had almost zilch caravanning experience, very little mechanical knowledge, a tendency to lose any possession not tied onto our persons and Laura couldn't navigate her way out of a paper bag.
Most of those statements still ring true so our second trip should be just as interesting.
We love living the simple life (it seems the simpler things get, the richer we feel) and we hope Champion the Wonder will in time serve as the "suppository" (ha!) of our travelling wisdom, and a treasure trove for us and anyone else who stumbles across it.
Where to go from here? Our Travel Journal is a good starting point. But if you're looking for something specific you can use the search box or check our 'Top Posts' and 'Things to check out' lists (scroll down if you're using a mobile device, or look to the right if you're on a desktop).
Any questions, just contact us.